Membership Overview
The M.O.M.C. is a non-profit, family oriented organization, with a firm in the ecology and preservation of fish and wildlife. The M.O.M.C. can help you have fun and rewarding experiences through the sport of muskie fishing.
The M.O.M.C. is very easy to join. Make your selections on the word document at the bottom of the page and forward it to director@lscmomc.com. Make your payment for the choices you selected via the Paypal link at the bottom of the page.
Membership meetings are held on the fourth Wednesday in January, March, May and October. These meetings are held at the VFW Bruce Post, located on Jefferson, mile north of 11 Mile Rd, in St. Clair Shores, MI. Meetings begin at 7:30pm.
Thank you in advance for joining the M.O.M.C. family and remember:
Catch Photo Release!
Your Membership Includes
Five Monthly Tournaments
Registered Division
Adult & Junior Released Division
Annual Top 5 Registered Muskies
Annual Top 5 Released Muskies
Annual Top Junior Released Muskie
True Trophy Release Program
Forty Pound Club
Thirty-five Pound Club
Thirty Pound Club
Derby headquarters water accessible
Catered food at each derby
Boat U.S. membership discount
Annual M.O.M.C. Yearbook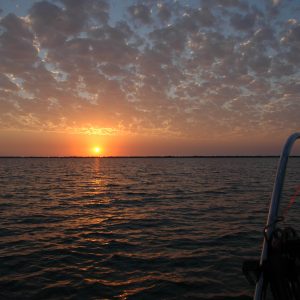 Membership Application & Renewal
To complete your application for membership or renewal, you must submit payment by clicking your application type below.
When you click "Add to Cart", a Paypal window will open up. You can make multiple choices, and they will all add to the Paypal window.
When you have made all your choices, click "Proceed to Checkout" from the Paypal window. From there you can log in to your Paypal account, or make a payment with a credit card.
**A convenience fee has been added to all PayPal transactions**  
MILITARY / SENIORMEMBERSHIP
$50
Year End Tournaments
Year End tournaments run 5:00 am June 6th 2020 through 10:00 pm October 31 2020.  Cutoff to enter year end side bets is 6:00 PM June 5th.
**A convenience fee has been added to all PayPal transactions**
Year End Heaviest MuskyTop 3 weighed - Individual
$75
Largest Registered ReleaseLargest Registered Release - Individual
$75
Year End CPRLongest Muskie - Boat
$125
Captain's OpenHeaviest Muskie over 38lbs - Boat
$75
Need-a-Seat / Have-a-Seat
Need-a-Seat / Have-a-Seat is a new section where anglers can look for boats with extra space and captains can find extra deck hands.
To register for monthly Side Bet, CPR or Guest please see the Event Details of the specific tournament in Events.